Meet the Vendors Who'll Make THIS the Weekend's Best Food Festival
The Belt & Road Food Fest at Langyuan Station is only a few days away – time enough to get to know some of the vendors that will be there!
Plus, it's FREE ENTRY!
Read on below to see how to reach Langyuan Station from Sep 10-12 for the fest, but first..
Take a trip along the Belt & Road with help from…
Turkish Feast
Turkey is one of the few countries on the Belt & Road that can count itself as an area that was at the crossroads of the original Silk Road, the bridge between Europe and Asia, East and West. Turkish Feast is bringing bringing a whole menu of foods from the country, including beef doner, two types of pide (flat bread), and mezze, or finger foods.
---
Georgia's Feast
Located in the heart of the Caucases, Georgia not only finds itself on the Belt & Road, but was also part of the ancient Silk Road as well. They'll be serving up a very special Georgian dish: the khachapuri, flat bread covered with cheese and mixed with fresh egg — a savory, cheesy treat.
---
Qubbe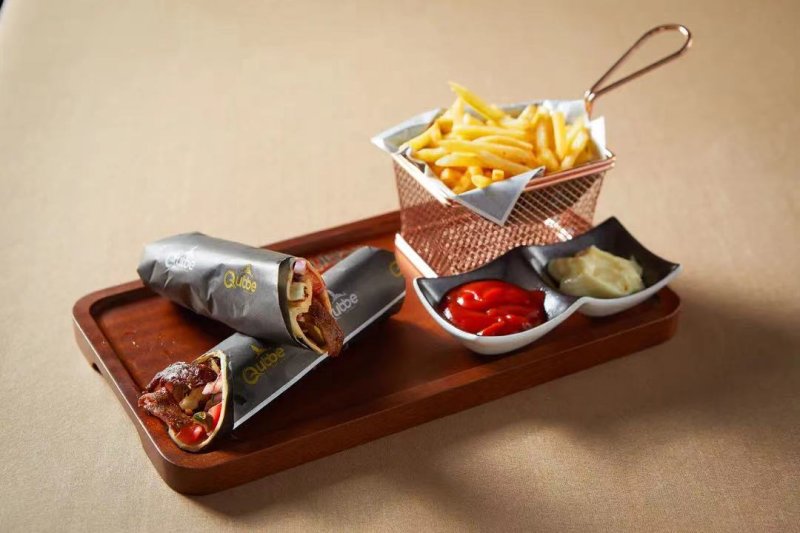 Named for the Turkish word for dome, Qubbe seeks to envoke the ability of the dome to bring people together under one roof, as it were. They'll be bringing their own beef doner wraps to the food fest. You can wash it all down with two of their Turkish beers: Efes Pilsner or Efes Draft Pilsner.
---
Taiba Food
Purveyors of Middle Eastern cuisine Taiba will be bringing the Arab version of the doner — shawarma, including beef, chicken and falafel (vegetarian) varieties for guests to try.
---
La Platea
Not particularly Italian, not entirely Spanish, La Platea instead brings a number of Mediterranean cuisines under one roof. For this occassion, you can try one of the stars of their menu, the pizzetta, pizza made with a rectangular, foccacia base that's great for snacking while sipping an Aperol Spritz or one of their craft beers.
---
Luxardo
This family-owned liqueur company, known best for it's take on maraschino liqueur, was originally founded in Zara, in modern day Croatia, in 1821 before being moved to Italy in the 1940s — thus making it two Belt & Road countries for one brand. You'll be able to taste their cherry liqueur and cocktails inspired by the Belt & Road countries at their 1920 Bar.
---
iGelato
Having come from across the seas to bring the sweetness of gelato to Beijing, iGelato will be offering a variety of flavors — from classics like vanilla and milk chocolate to oddities like biscoff and bubblegum.
---
VAI Creamery
According to VAI, "no two handmade Italian gelatos are exactly the same…" and they're coming to the food fest to prove it, armed with gelato made by chief "ice cream master" Peter Monti, who hails from a long line of gelato makers and has over 30 years experience making quality gelato.
---
Brotzeit German Bier Bar & Restaurant

These purveyors of German sausages, saurkraut, and beer beer beer will be bringing a variety of snacks to the event, like their Austrian Sausage with Potato Salad, Angus Beef Cheese Pretzel Burger, Peppa & Spicy Sausage Pretzel Sandwich and, of course, a few special brews to choose from.
---
In & Out
Popular Yunnan eatery In & Out has been in the business for over 17 years with locations across China. They'll be bringing the flavors from the province south of the clouds at this event — a contrast of salty, sour, spicy and sweet flavors that make up one of China's most exciting cuisines.
---
Ceylon Tips
If you guessed a restaurant with the name Ceylon would be serving up Sri Lankan cuisine, you'd be absolutely correct. Ceylon Tips offers a wide variety of Sri Lankan products as well as the country's prized black tea. You can try this and more at their booth throughout the weekend.
---
Gung Ho! Pizza
These New Zealanders really know how to sling pies, and you'll be able to try their award winners at this event, especially the Lord of the Lambs, made with fresh New Zealand lamb, onion, arugula, and tangy sauce.
And to Other Places Around the World…
Q MEX
Slinging burgers, burritos, tacos and more
---
Home Plate BBQ
A real taste of American barbecue, from pulled pork sandwiches to Kansas City style ribs
---
Slider Nation
Although Slider Nation dishes out some addictive mini wagyu hamburgers, for this festival only they'll also be repping Belt & Road country Cuba by serving special mini Cubano style sandwiches — mojo roasted pork, sliced ham, pickles, Swiss cheese and yellow mustard all plancha pressed between their signature buns! These Mojo Sliders will be a must try.
---
Slow Boat Brewery
Of all the burgers they have on offer, their Lao Tai Tai (pictured), topped with pineapple and peanut butter, is decidedly Thai inspired. Along with burgers they'll also be bringing some of their signature beers: Soft Spot Hard Seltzer: Tangerine Jasmine, Monkey's Fist IPA and Thunder Hands Wit.
---
Ye Brewing
With a location at Dongsi, this Shijiazhuang based brewery offers up some tea beers, tea being an important Silk Road commodity. Besides tea flavored craft beer they will also serve up a Yunnan coffee flavored  sour ale and a kick ass burger.
---
LUSH
Burgers, cocktails and more with a New Zealand touch
---
Grassroots
Serving up vegan South American and South African fare
---
Glashaus
"Beer" in Belgian means "bear", with this line of Belgian beers being named after a 9th century legend of a ferocious bear that threatened two lovers — a French princess and the Count of Flanders — outside the city of Bruges. Triumphed over by the Count, the bear eventually became the symbol of the city, the Beer van Brugge.
---
Timmermans Beer
Timmermans will be bringing with them a truly Belgian style of beer: the lambic — a beer with a sweeter side.
---
CHEERS
One of China's leading alcohol sellers, CHEERS will be serving Hungarian wine all weekend long for festival goers to try.
---
BrewingWave
BrewingWave, the most creative craft beer brand in South China, will be coming up to Beijing from Shenzhen.
---
Tough Tongue
Try the beers from this relatively under the radar craft beer and BBQ bar running deep in the Beijing hutongs since 2016.
---
Dinner Bell Creamery
Try white and yellow American cheddar, Swiss and more cheeses from this premier American cheese maker.
---
me&me Patisserie
me&me will be dishing out a variety of baked goods, including crispy-on-the-outside-soft-on-the-inside bagels, New York style cookies with a chewy center, and palmiers bigger than your face!
---
QUCI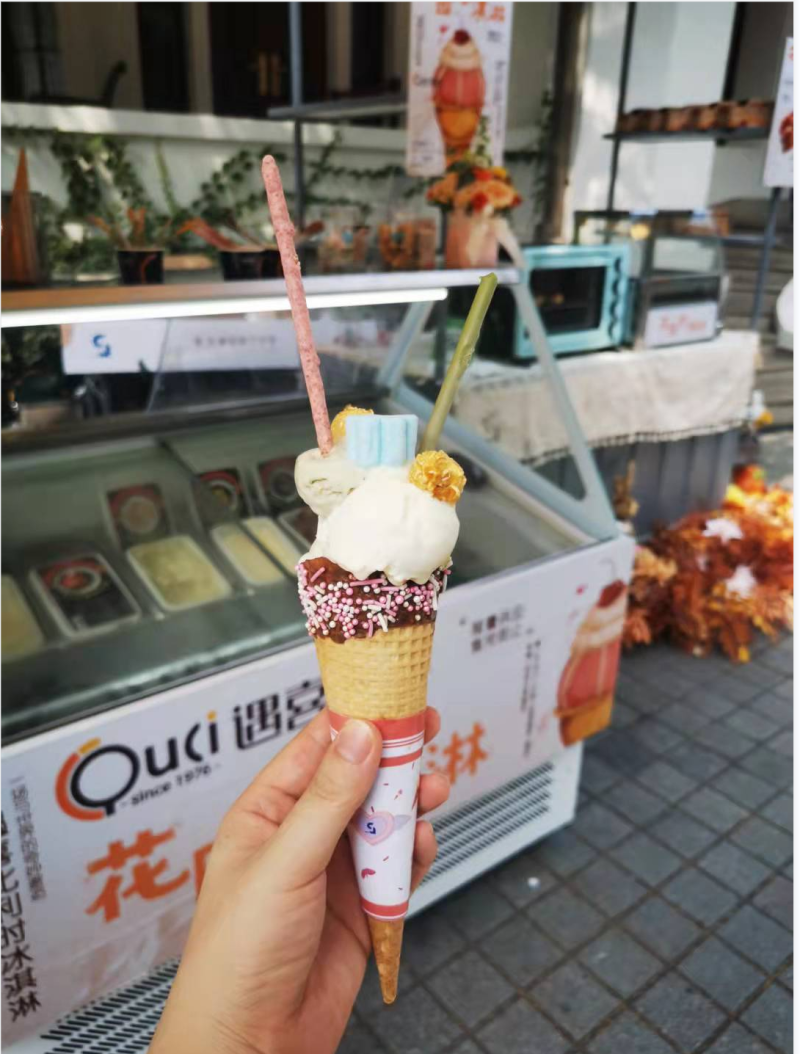 Try ice cream all the way from Antwerp, made with a Belgian touch.
---
Yao Café
Yao will be keeping things on the Cuban side with mojitos and churros.
---
Hungry and thirsty? Good! Now here's how to get to Langyuan Station this weekend…
All you have to do is show up from Saturday, Sep 10 to Monday, Sep 12, 11am-8.30pm (must have NAT results with 72 hours validity to enter).
Although Langyuan Station is a bit hard to reach by public transit, the venue will be offering shuttle buses throughout the entirety of the food fest to help guests get to and from the event – leaving and returning to Qingnian Lu Subway Station throughout the day (schedule below).
Shuttle Bus Schedule:
From Qingnian Lu Subway Station Exit C: 10.30am, 11.30am, 12.30pm, 3.30pm, 5pm, 6.30pm
To Qingnian Lu Subway Station Exit C: 4.30pm, 6pm, 8.30pm
Don't plan on taking the shuttle? No problem, just give your driver the address below if you're going by Didi, or you can drive yourself there if you so choose.
Langyuan Station 郎园Station
53 Banjieta Lu, Chaoyang District
朝阳区半截塔路53号
READ: Take a Culinary Adventure at the Belt & Road Food Fest, Sep 10-12
Images courtesy of the participating vendors